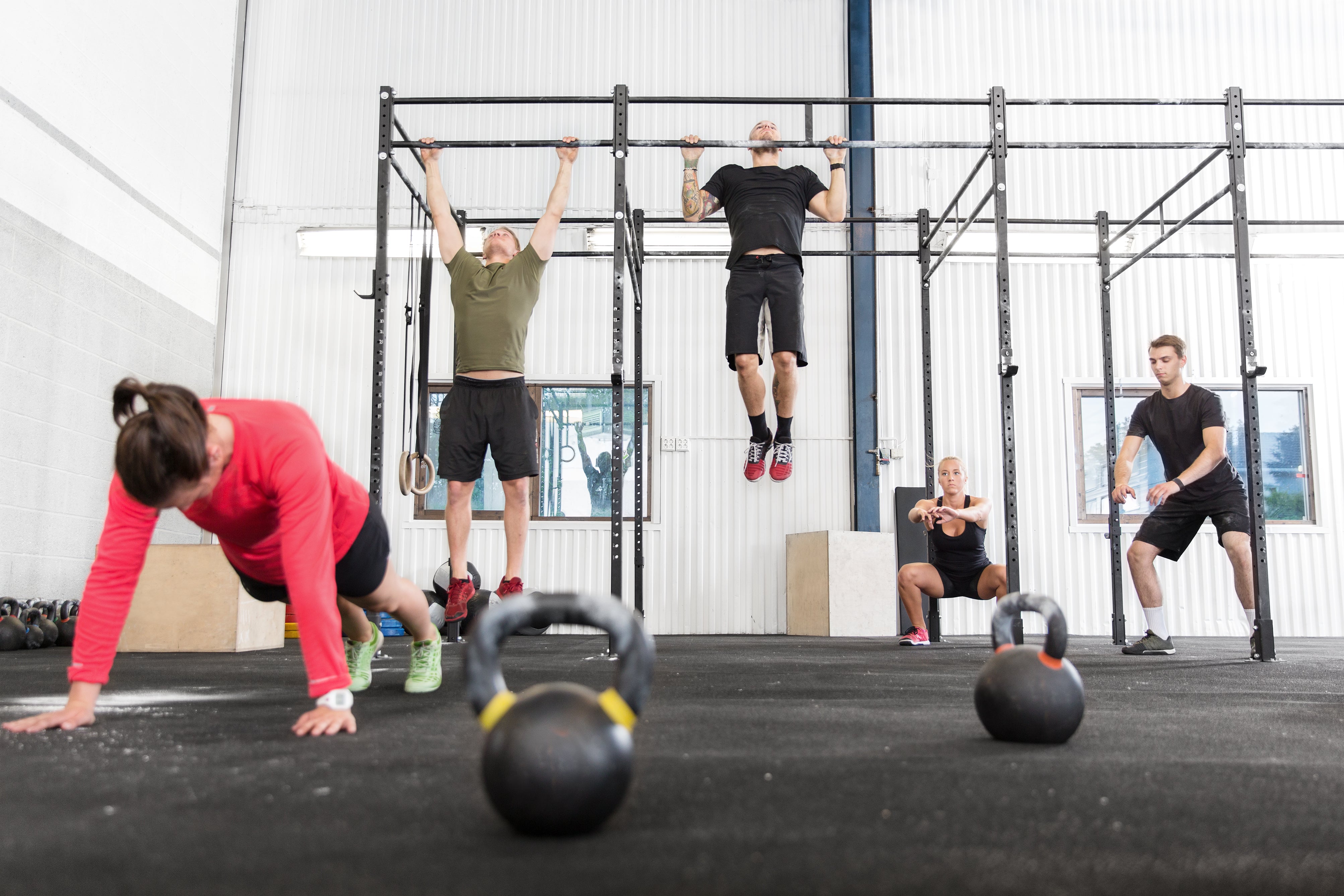 What is CrossFit Training?
So just what is CrossFit? With its growing popularity and recent press coverage, you've probably heard about it but what exactly is involved in this latest exercise craze and what benefits do the grueling workouts promise?
CrossFit is described as 'the sport of fitness'. It's very different to your standard workout in the gym. There are no treadmills, no weight machines, just pure high-intensity fitness training.
According to the official site, the aim of CrossFit is to forge a broad, general and inclusive workout that optimizes fitness through constantly varied functional movements performed at relatively high intensity. It states that the goal is "to best prepare trainees for any physical contingency — not only for the unknown, but for the unknowable."
To put that simply, CrossFit is a high-intensity, varied workout that aims to improve overall physical fitness and capability. The workouts build on strength and power, to improve a person's overall cardiovascular fitness. These short but intense workouts combine a series of plyometrics, weights, gymnastics and sprints for a body overhaul.
Is it for me?
Each day a different workout is carried out, targeting a different area of the body. CrossFit is scalable so regardless of fitness levels or experience, the workout can be adapted to suit the participant. Everybody does the same routine but the weights and intensity can be increased or decreased depending on the participant's ability. It is intense and it is hard work, but like any other workout, the more you put into it, the greater the results.
One of the great things about CrossFit is the community aspect. The sessions all include elements of teamwork, group training and competition so it is much more engaging and inclusive than solo training.
The workout…
CrossFit is centered on nine functional movements:
Dead lift
Sumo deadlift high pull
Clean
Squat
Front squat
Overhead Squat
Press
Push Press
Jerk
The workout is usually split up into four parts. Naturally the first phase is the warm-up, which usually consists of jumps, squats, push-ups, pull-ups lunges and jumping jacks. It also includes a range of stretches and mobility work that complement the movements in the later sections of the workout. This is followed by a range of strength or skill exercises, such as squats and deadlifts, or more complex movements that improve your core strength, balance and technique.
Once you're all warmed-up, comes the really intense part. The next phase is the part of the workout that will change each day. The 'workout of the day' is a group of exercises, which are to be carried out as quickly as possible to achieve the highest number of reps. Here are our top three workouts:
Fran
Fran is one of the most popular, but most demanding, CrossFit workouts. You start in a standing position with a barbell on your shoulders. Then squat, keeping the bar on your shoulders. As you return to standing you thrust the barbell over your head. Repeat these thrusts 21 times, followed by 21 pull-ups. Then repeat both for 15 reps and then 9 reps.
Filthy 50
The Filthy 50 is one of the most challenging CrossFit exercises. It is made up of 50 reps of a circuit of 10 different exercises, including box jumps, jumping pull-ups, kettlebell swings, walking lunges, knees to elbows, push press with weights, back extensions, wallballs with weights, burpees and double-unders. You do 50 reps on each exercise as quickly as possible.
The Murph
This may be one of the simpler CrossFit workouts, but Murph pushes you to your limits. Following a one-mile run, you do 100 pull-ups, 200 push-ups, and 300 squats, all followed by another one mile run. This one requires some serious stamina.
Following the workout of the day, it's time for the cool down, which involves a series of stretches.
Benefits…
-          Overall fitness
-          Toning and muscle definition
-          Weight loss
-          Fast results