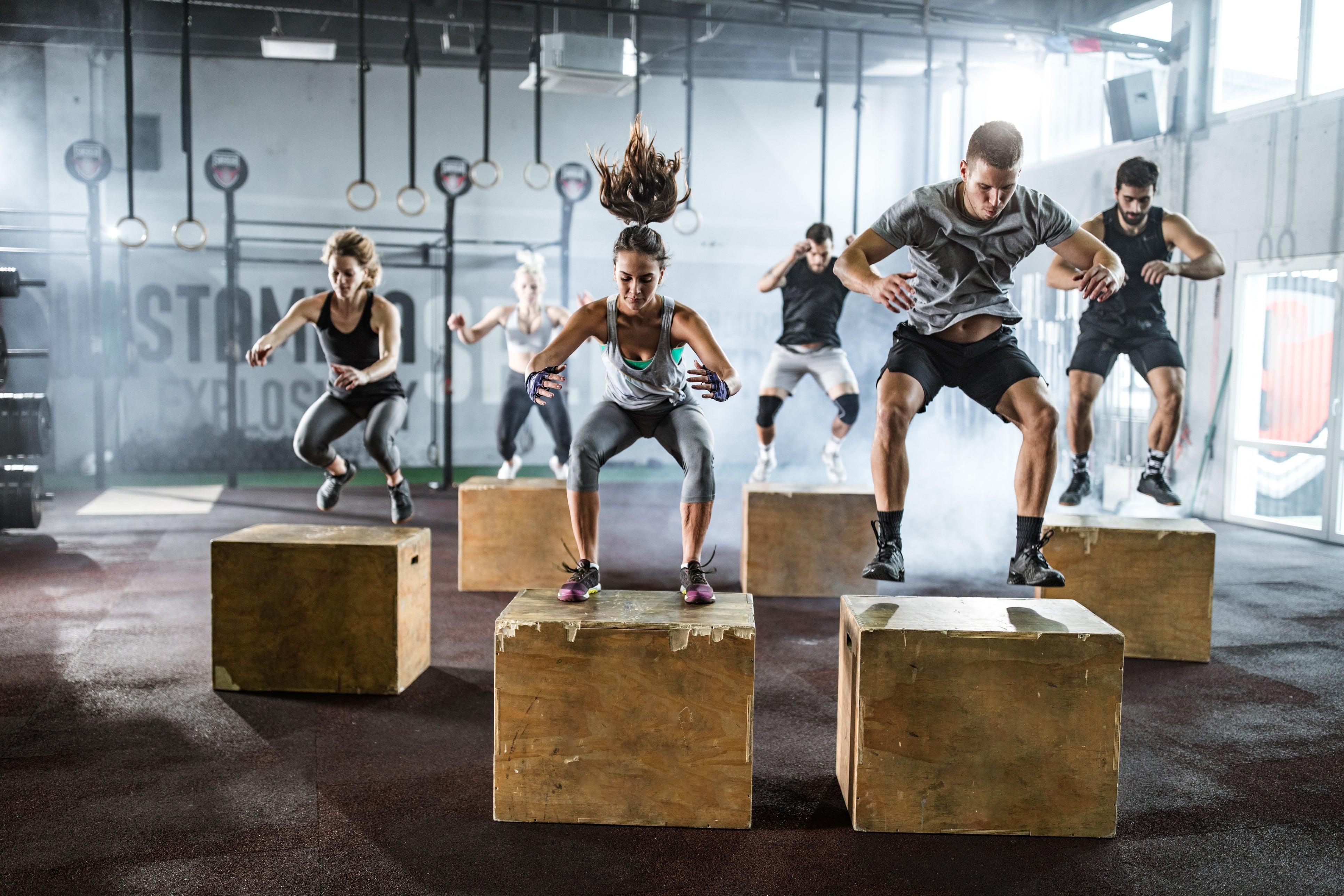 If you're looking to increase your muscle strength for explosive power then plyometric training is a great way to achieve results, fast. Also known as jump training, plyometric training has rapidly become a popular workout with people of all ages and skill sets due to its effectiveness and results-driven nature. Originally designed for the likes of sprinters and gymnasts, plyometrics combine power, speed and strength to deliver tone, definition and weight loss.
Plyometric workouts condition the body with exercises and drills that rapidly stretch the muscles and then quickly shorten. Made up of several different jumping exercises, plyometric training not only strengthens muscles but also helps to increase power and cardio stamina. Plyometric training can improve muscle strength and definition in both your upper and lower body and because the exercises demand a lot of energy and tenacity, they use the whole body, engaging all muscle groups. It's the ideal work out as it not only burns serious calories but also tones and strengthens muscles at the same time, all in one single session.
Lower body plyometric exercises are designed to make your jumps higher, using the muscle strength in your legs to increase your jump height. Exercises include squat jumps, depth jumps and tuck jumps and can be done on soft ground-level surfaces or using elevated equipment such as boxes. Here are some of our top lower body plyometric exercises:
• Plyo long jump – start with a double footing, squat down and jump as far forward as you can using a double arm swing. Repeat this 10 times, trying to exceed your previous distance.
• Power jump – using resistance bands attached to a waist belt, this exercise challenges you to jump as high as possible against resistance delivering increased leg strength, power and explosiveness.
• Plyo jumps with platforms – using platforms between jumps helps to increase speed whilst improving power and strength. Lay out four platforms and using a double arm swing, jump with both feet together between the platforms. Try and increase your jump height and speed on each repetition.
• Box jumps – box jumps are a great way to increase jump height. Stack up boxes to challenge yourself. We've just launched our next ATREQ Triplex 3 in 1 Soft Plyo Box, which is ideal for functional training, including box jumps. It helps to develop muscle power whilst reducing the risk of injury with a soft landing. The dual density, impact absorbing foam inner is specifically designed to prevent injury during training.
The ATREQ Triplex 3 in 1 Soft Plyo Box is available exclusively at Newitts.com.