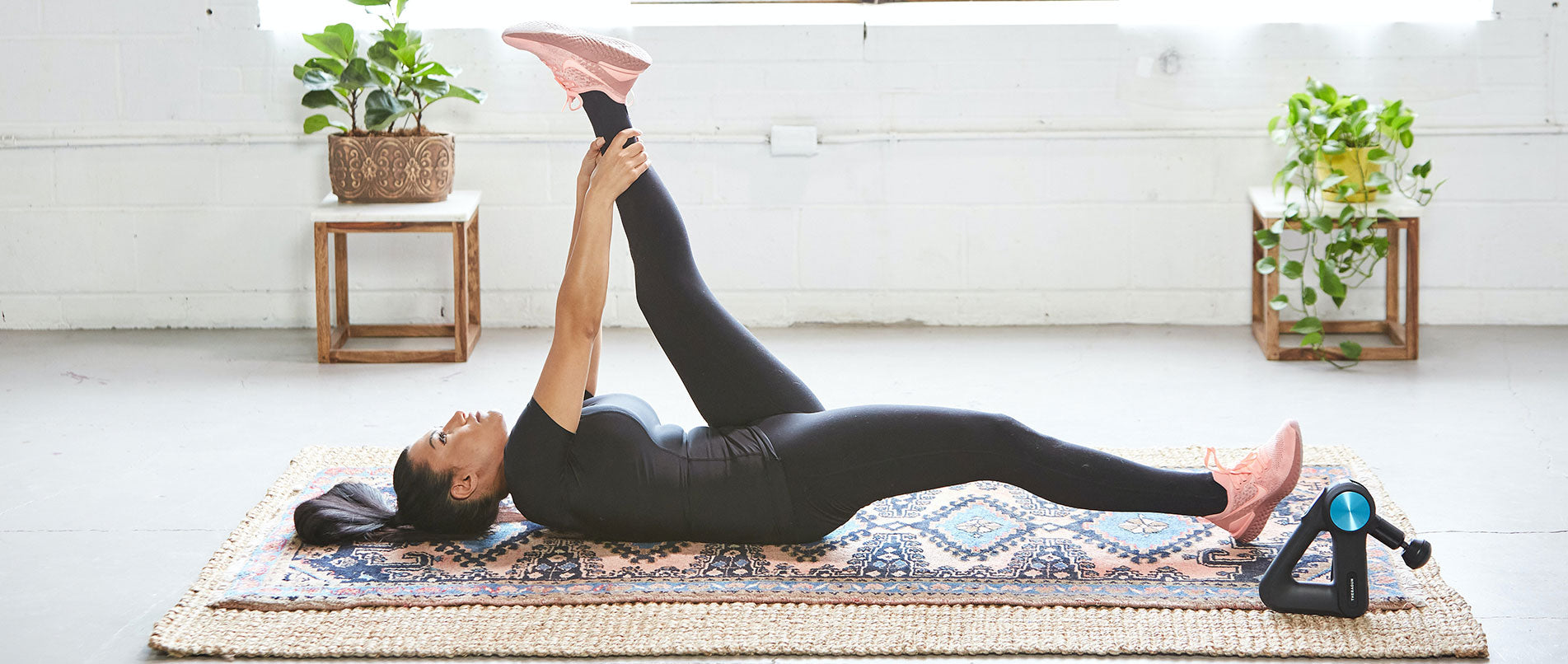 5 Products Ideal for Sports Recovery
Recovery time is an important aspect of any training program - it is the time the body uses to adapt to the stress of exercise. Recovery allows the body to replenish its energy stores and repair damaged tissues. Neglecting the recovery process can lead to injuries.
ATREQ fully supports the importance of recovery. We recommend the following five products to help aid your recovery process and leave your body feeling replenished and relaxed after a workout.
Massage Percussion Gun
Massage guns are a relatively new tool created to help with the muscle recovery process. Invented in 2008, the massage gun has grown in popularity with many athletes across the world now using one. The ATREQ Massage Percussion Gun offers the same results as a deep tissue massage, the benefit is that you can achieve these results in a fraction of the time and cost a massage would take. Massage guns have revolutionised the way that people can manage their health and are now in high demand.
Body Measurement Tape
If you're exercising to manage your body weight then purchasing body measurement tape is an absolute must. The NHS recommend that regardless of your height and body mass index (BMI) you should try to lose weight if your waist is 37 inches or more for men and 31.5 inches or more for women. Your risk of getting some health problems can increase if your body fat is stored up in areas such as your waist. The ATREQ ® Body Measurement Tape is designed for taking an easy body measurement - the push-button retraction and locking features ensures a snug measurement and super accuracy.
Foam Roller
Foam rolling is also a great way to increase muscle flexibility both before you exercise and afterwards. Your muscles will feel less tight and you're more likely to perform exercises more efficiently whilst also preventing injury. The ATREQ Rock Foam Roller is an incredibly adaptable massage tool which helps relieve sore tight muscles. The Pyramid shaped nodules target those hard to reach areas and massage deeper to relieve all the stress from the muscles achieving amazing results from the comfort of your home.
Foam Ball
Massage roller balls provide multi-directional relief to muscles after a workout. The sphere shape allows the product to be rotated at 360 degrees getting into hard to reach places such as shoulders, hips and traps. The smooth gliding action is friction free and doesn't pull on your skin allowing for maximum comfort. The ATREQ Foam Ball is ideal for practically all areas of the body. It allows you to self-massage specific muscle groups or focus on smaller more painful knots or trigger points in the neck, shoulders, arms, legs, and feet. Place against the wall or floor for added intensity.
Multi-purpose Mat
When performing any recovery exercises, it is important to use a mat to create a padded surface that will cushion your body and aid your relaxation routine. The ATREQ Multi Purpose Mat offers a padded but firm surface which is both versatile and hard wearing. Constructed from high density, shock absorbent foam with a grained PVC slip resistant surface, the mat offers the perfect platform to aid your recovery after a hard workout.